Can Art Change the World?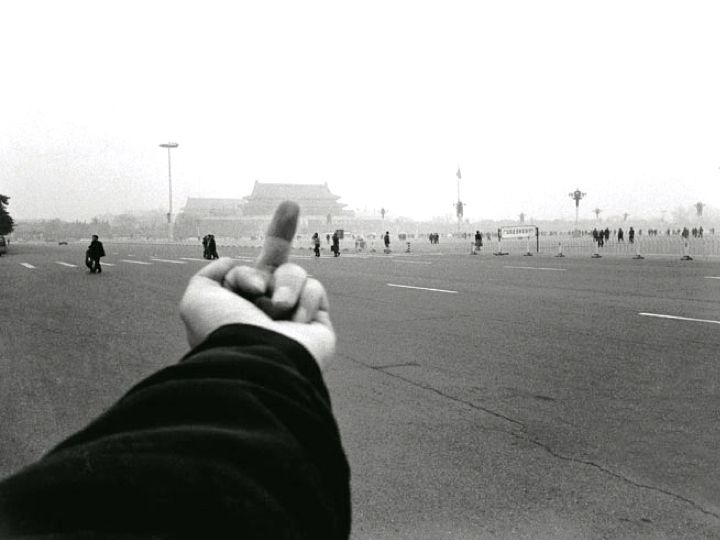 Ai Weiwei's "Study in Perspective - Forbidden City", 1995 (CN).
Can art change the world? It once seemed to me like an absurd question. I grew up knowing art as an object that hangs on a wall. That wall could be a white box, a gallery in the midst of a gallery district. Or it could be in a museum, in a wall amidst many other walls, all containing art. We look, we glance, we move on, we look some more.
Art can change people. Art has changed my perspective and helped me see the world in a new light. But can it change the world? That's a bigger question.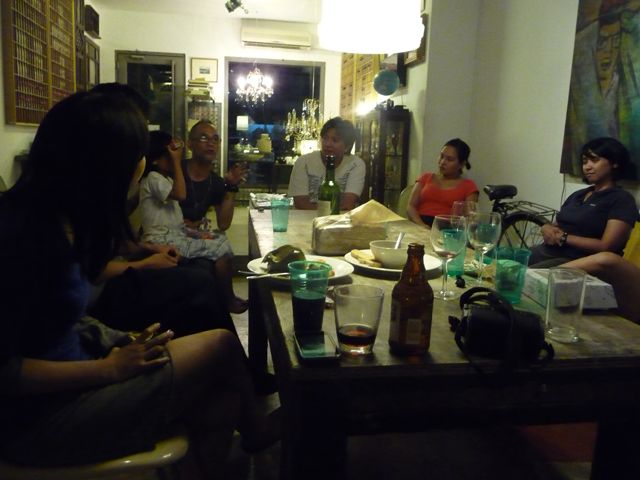 Alternative space Green Papaya Art Projects hosting an artist-conversation over dinner (PH).
I visited Manila multiple times in 2011, both to visit family and learn more about the art and design scene in the city. On my most recent visit, I had the great privilege to participate in Green Papaya's residency program, and I met some of the city's most interesting and compelling artists.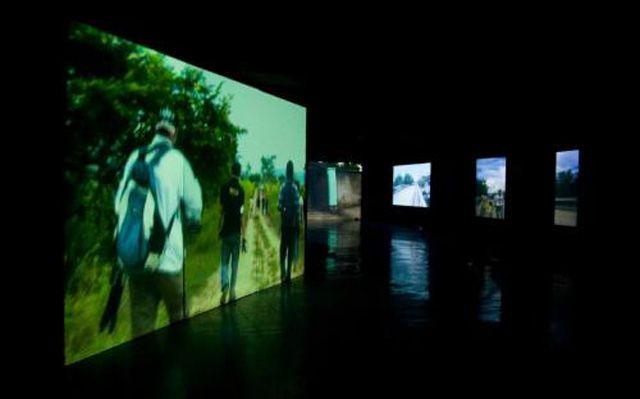 Kiri Dalena. Time and Place of incident, 2011 (PH).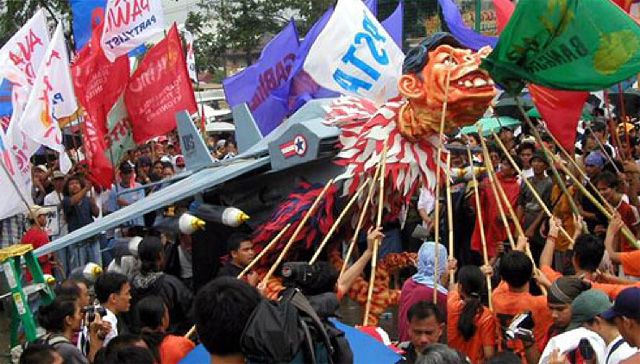 UGATLahi Artist Collective. Documentation of Effigy for the Presidential State of the Nation Address in Manila (PH).
I remember meeting the organizers of Ugatlahi, an arts group focused on social advocacy through art. Through art, they bravely push for social changes in the country. I remember seeing Kiri Lluch Dalena's work when I first arrived in Manila. Her videos belong to a community of makers, inspired to film and cover injustices against journalists in the country. And I think about the work of England Hidalgo, who opens our eyes to the media's depictions of world events, and David Griggs, whose films are situated in the slums of Santa Mesa. Their work doesn't necessarily call for social change, but they raise awareness of areas in life that we often overlook.

England Hidalgo. "From the years of the past 'till 1986" (installation view), 2012 (PH).

David Griggs. "Banditti", 2012 (PH).
These artists' work resonated with me particularly because I had just arrived from China, where I spent the year in the company of artists focused on social change. From Ai Weiwei, whose sunflower seeds became a message of hope after he was illegally detained, to Wu Yuren, who hung a rock from the roof of a Taoist temple to symbolize the restrictions and pressures placed upon him, to Ma Yongfeng, whose "micropractice" relies on small changes to bring about larger benefits to society.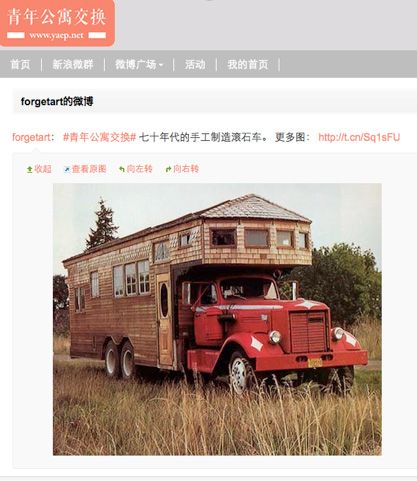 yaep - Forget Art's Youth Apartment Exchange Project uses Sina Weibo, China's most popular microblog-like service, to encourage Chinese youth to exchange different things, whether that be a phone, a book or even an apartment. The goal is to help them see lives and perspectives through different people's eyes.
I think often about the world's many challenges, and I wonder how, as artists, we can bring light to these challenges. And I've realized that that's the artist's gift. A statistician can help you see the larger picture. A journalist can bring you the story. An NGO can organize and give you the tools to make an impact. But it's an artist, so practiced at using materials to connect with his or her audience, who can help you feel the situation, to feel compelled to want to make a change.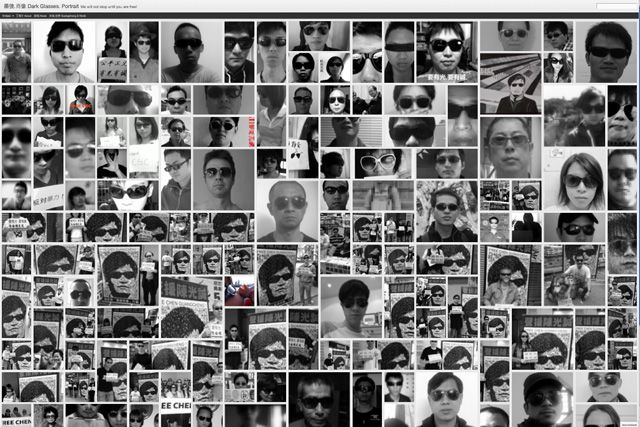 blindportraits - Crazy Crab's Dark Glasses.Portrait was organized in support of blind activist Chen Guangcheng, who was held in illegal detention in China. Users submitted photos of themselves wearing sunglasses or blindfolds, and Crazy Crab aggregated them into a web site. The project recently won an Award of Distinction at prix ars electronica(http://prix2012.aec.at/prixwinner/4632/).
The most powerful part of this story, I think, is the role of the internet. It was through the internet that I met Green Papaya in the first place, and it's how artists can bring their creative work to a broader audience. The most exciting element is when artists encourage others to co-create, as Kiri Lluch Dalena has done with her documentaries, inviting others to record and document. Social networking tools helped anonymous comic artist Crazy Crab advocate for the release of blind activist Chen Guangcheng.


Ai Weiwei. "Dropping a Han dynasty urn", 1995 (CN).
Art with a social aim isn't more or less important than art that exists for art's sake. Art exists as a form of creative expression, and artists are particularly skilled at creating materials that leave a lasting impression upon their audience. This impression could simply be a new way of seeing a flower or a street scene. Art can certainly exist for art's sake. But it wasn't until I moved to Asia that I started to see that art could also be applied meaningfully as a tool for social change.
Can art change the world? No - people change the world. But art can raise awareness of the world's injustices, and maybe, just maybe, inspire the right people to take up the call to action.
About the author
An Xiao Mina is an American design strategist, researcher and artist whose work has been shown in venues internationally, from the Brooklyn Museum to Shanghai's Xindanwei. She focuses on the role of social media and communications technologies in building communities and empowering individuals. Find her on Twitter at @anxiaostudio or on her web site at www.anxiaostudio.com.