A New Horizon For Filipina Artists
Written by Patricia Tumang, April 2013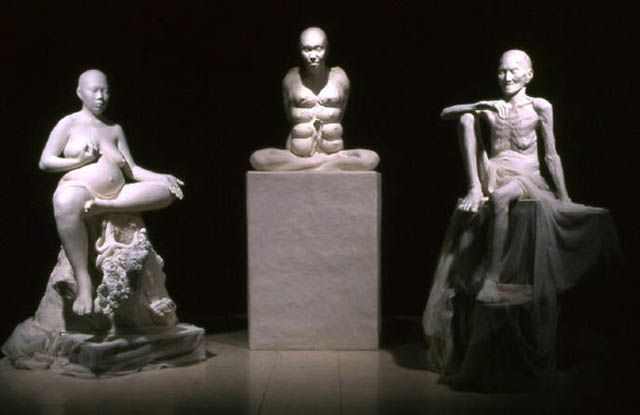 Agnes Arellano, Three Buddha Mothers: Vesta, Dea, Lola (1996).
A New Horizon For Filipina Artists
That women could be recognized or even earn a living as artists was a foreign idea for my mother, who came of age during martial law in the Philippines at a time of intense political and creative censorship. The vast majority of recognized Filipino artists at the time were men. My mother was a budding artist—though she never self-identified as one—who studied fine arts at the University of Santo Tomas in Manila. During her junior year, she took a painting course in Madrid and travelled throughout Europe and North Africa, learning about art and culture.


(L-R) Imelda Cajipe Endaya Filipina: DH (1995). Imelda Cajipe-Endaya with her work Musmos (1990) at "After the Fact", an exhibition at the Lopez Memorial Museum in honor of their 50th anniversary in 2010. Photo credit: Meds Medina.
I was always reminded of my mother's past life as an artist whenever I'd visit Manila during my childhood. In my grandparents' home on Taft Avenue, my mother's oil paintings graced the walls. Through them, I witnessed the Philippines unfold as lush bucolic landscapes came into view. There was also her cubist painting above the dining room that depicted deconstructed parts of a Spanish guitar and bottles of wine, images I later associated with the modernist art movement in the Philippines, spearheaded by National Artists such as Victorio Edades and Vicente Manansala, who were inspired by European artists like Cézanne and Picasso.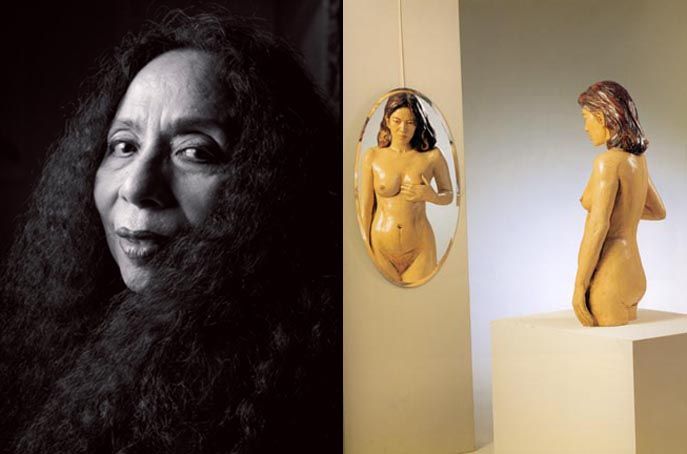 (L-R) Portrait of Julie Lluch photographed by Mario Babiera. Julie Lluch, Thinking Nude (1988).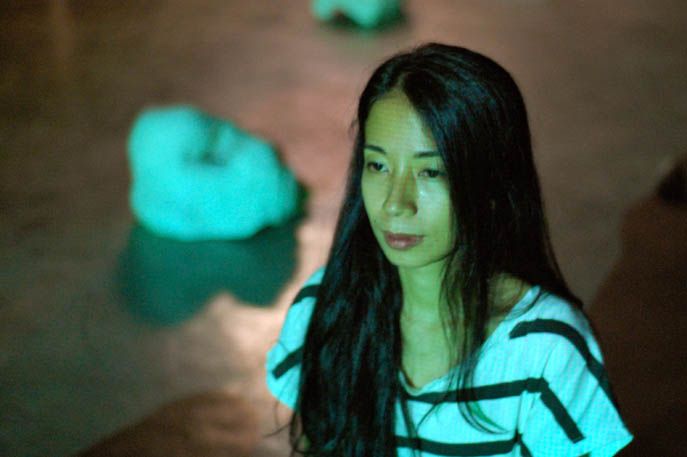 Kiri Dalena at her solo exhibition "The Present Disorder Is The Order of the Future" at MO_Space Gallery in 2010. Photo credit: Meds Medina.
In 1978, when my parents immigrated to the United States, my mother abandoned her art supplies and paintings in the Philippines to work as a secretary for a law firm in Los Angeles after I was born. She never looked back. Twenty-plus-years later, when I came to Manila in 2009 on a US Fulbright fellowship, I decided to do the looking for her.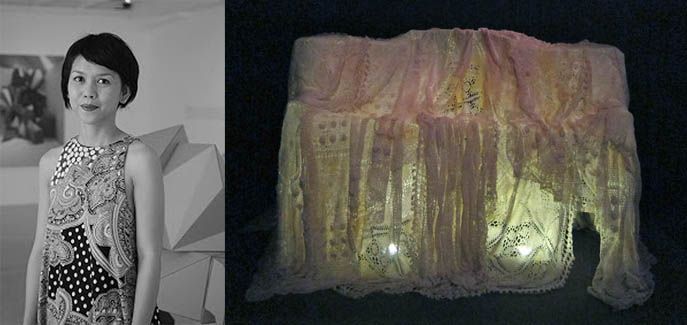 (L-R) Patty Eustaquio portrait from Travelife Magazine. Patricia Eustaquio, Psychogenic Fugue (2008).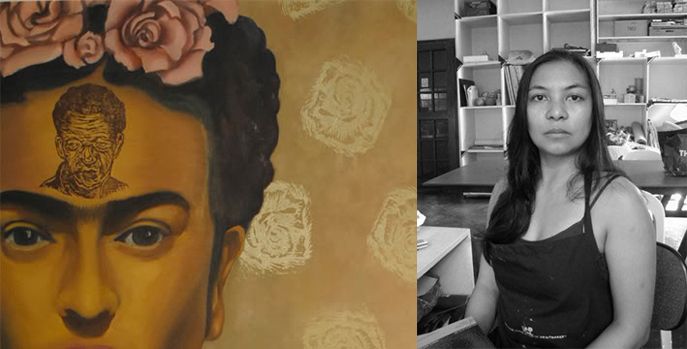 (L-R) Ambie Abaño. Nunca era mia y nunca sera mia (2010). Photo of Ambie Abaño taken by May Tobias-Papa.
My nine-month research grant in Manila focused on the legacy of the twenty women of Malolos, who fought for their right to an education during the Philippine Revolution against Spain. As a writer and cultural studies scholar, I was drawn to the history of women in the Philippines. My stay in Manila also allowed me to explore the city's vibrant contemporary art scene, and I frequented museums and art openings and connected with artists, writers, curators, and gallerists. I began writing about contemporary Philippine art, particularly female artists and their work. I've had the honor to talk with artists such as Agnes Arellano about her erotic sculptures, Kiri Dalena about the interplay of video and sculpture in her work, Julie Lluch about being a self-taught artist, and photographer Wawi Navarroza about her love of the darkroom.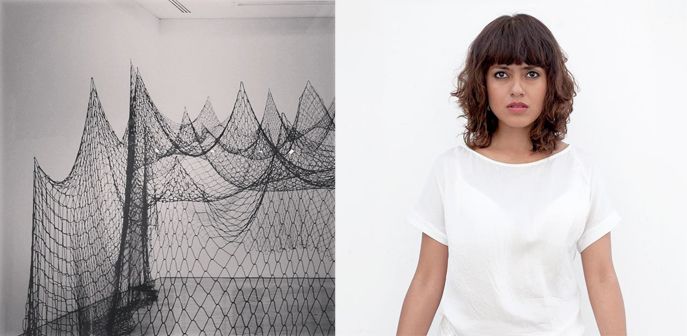 (L-R) Wawi Navarroza, Gathered Throng (2013). Wawi Navarroza, Self-portrait (2012).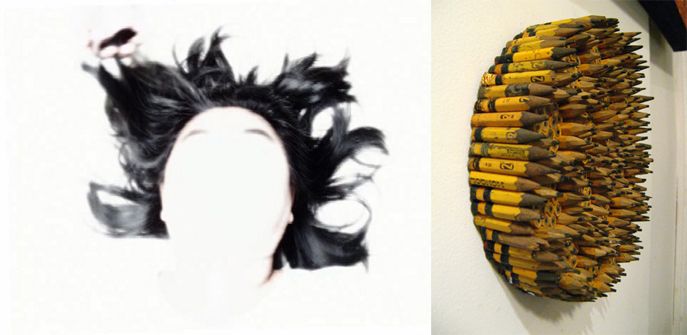 (L-R) Christina Quisumbing Ramilo, Threading the waves (I long for her even in my sleep) Hibla ng Daluyong, (2011). Christina Quisumbing Ramilo, Bloom.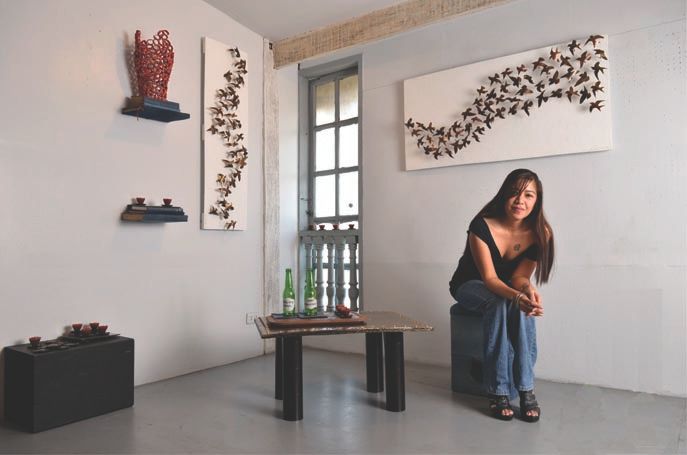 Marika Constantino photographed by Erik Liongoren, Walong Filipina Exhibition, Liongoren Gallery, 2011
Much as Europe was my mother's playground as a young art student, the Philippines and the Asia region became my destination for art and culture. By the time my Fulbright grant ended, I became a dual citizen and continued to live in the country working as a freelance writer and editor, writing articles on contemporary Philippine art and artists, and art fairs in the region. I reconnected with old friends, such as Christina "Ling" Quisumbing Ramilo, whom I met in New York more than ten years ago when we both lived there. Ling had introduced me to the art community in Manila and to Marika Constantino, an artist, curator, and art writer who so graciously introduced me to new opportunities for art writing.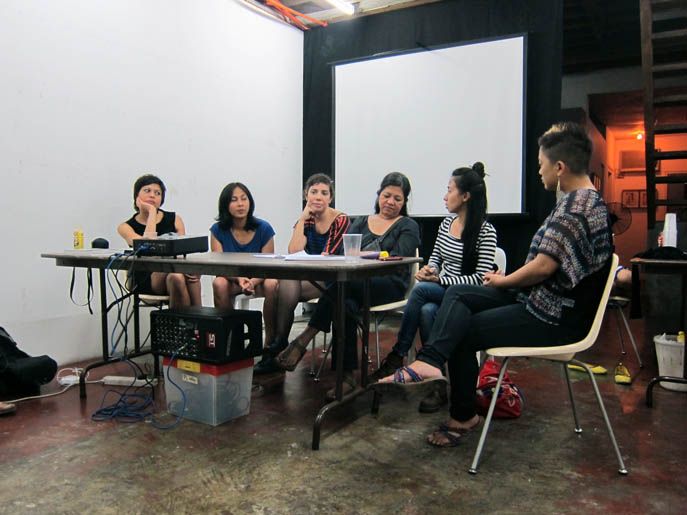 Roundtable discussion moderated by Patricia Tumang at Green Papaya Arts Project on February 13, 2013 featuring artists from "You Have Every Right" at Ateneo Art Gallery. Left to right: Lilibeth Rasmussen, Lizza May David, Claudia del Fierro, Maria Cruz, Kiri Dalena, and Patricia Tumang. Photo credit: Meds Medina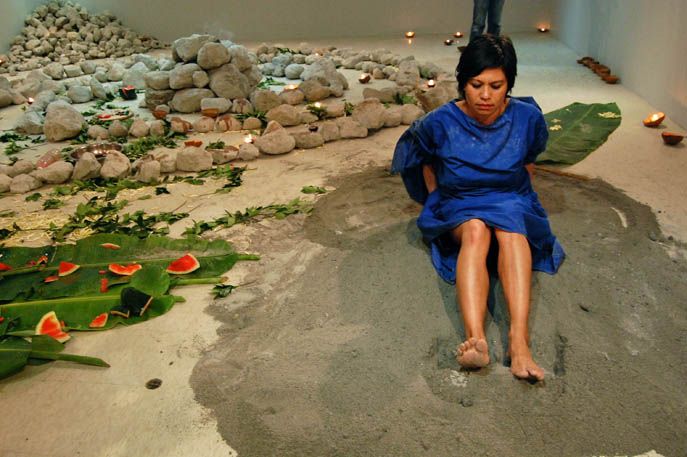 Lilibeth Cuenca Rasmussen, Gaia #2, The Philippines – Mother Earth Ritual (2013).
Most recently, I moderated an artists' roundtable discussion at Green Papaya Arts Project on February 13 for "You Have Every Right", an international women's show curated by Lian Ladia for Ateneo Art Gallery. The exhibition featured process-oriented works created in response to Manila and to a recent report by the World Economic Forum listing the Philippines as a country with a high regard for women's rights and gender equality. The artists tackled issues important to them, whether that was identity, migration, urban environments, community spaces, economic institutions, and women's work, and the relationship between gender roles and institutions of power.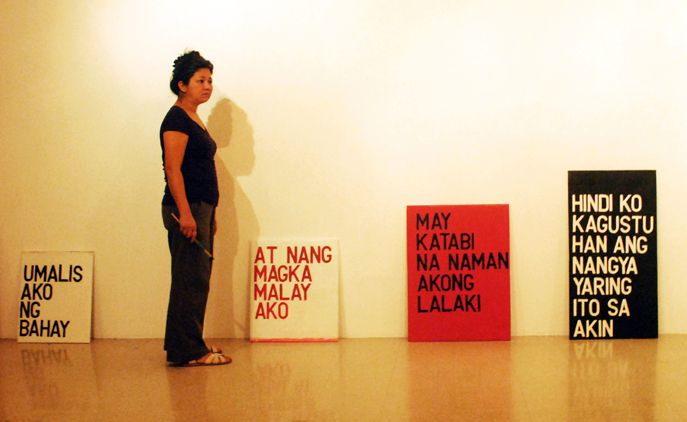 Maria Cruz with work Inner Noise, Photo by Julius Redillas.
The image of the Filipina artist as someone who is an unknown entity and who cannot support herself is far from the reality I have experienced living in the Philippines, where I have met many female artists, both established and emerging, who have such a passion and dedication to their craft that they have received distinguished awards, been exhibited internationally, and have been invited to prestigious artist residencies. Their works have been sought not only by collectors locally, but also by those living abroad.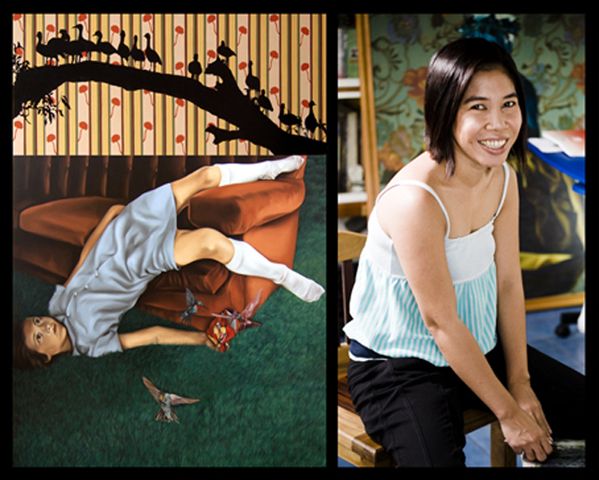 (L-R) Geraldine Javier, Blackbird Singing, (2008). Geraldine Javier photographed by Jun Sabayton.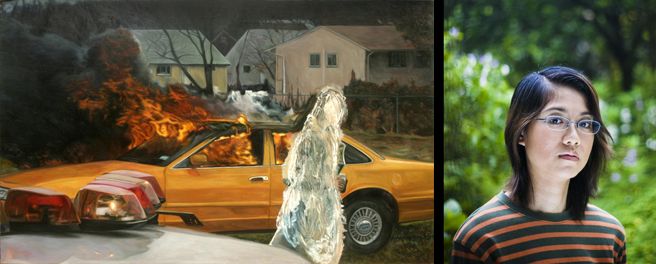 (L-R) Yasmin Sison, Burning Car, (2007). Yasmin Sison photographed by Jun Sabayton.
Through my writing about these women artists, my mother has been able to finally look back. Our journeys, parallel yet so different, have come full circle as I continue to write about the lives and work of contemporary Filipina artists and their contributions to national artistic discourse and post-colonial identity.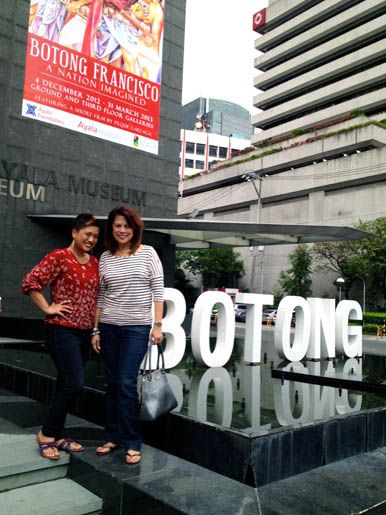 Patricia Tumang and her mother at the Ayala Museum in January 2013.
About the author
Patricia Tumang was recently awarded a 2012 Arts Writers Grant from the Andy Warhol Foundation to write about the lives and work of contemporary Filipina artists. Since relocating to Manila in 2009 on a US Fulbright fellowship, she has regularly published articles, reviews, and catalogue essays on the Philippines's foremost artists, museums, and art events. Co-editor of the anthology Homelands: Women's Journeys Across Race, Place, and Time (Seal Press 2006), she previously resided in Oakland, California, where she earned an MFA in English and creative writing from Mills College in 2006, and received a Hedgebrook Residency for Women Authoring Change in 2007.