Revisiting Koganecho Bazaar 2012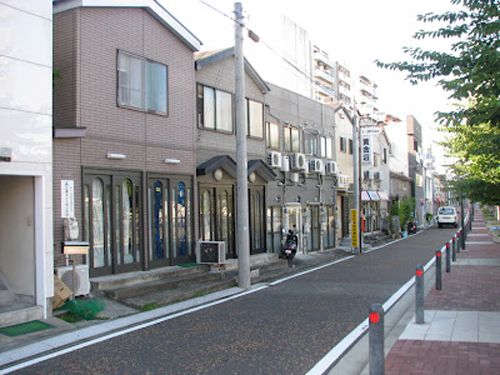 I spent 72 days in a studio under the train tracks in Yokohama. A studio in between Hinodecho and Koganecho stations with the line Keikyu. It was my first time to attend a residency, and my first time to travel alone.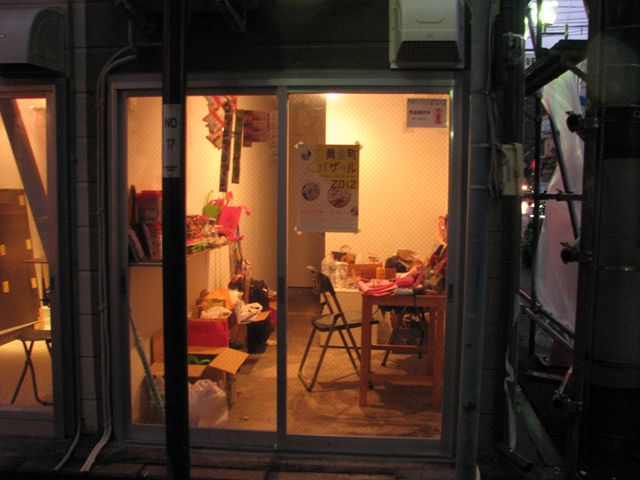 I am one of the 33 artists whose project has been selected to be part of the bazaar. Artists were mostly from Japan, but there were also artists from Indonesia, USA, Sweden, UK and Myanmar.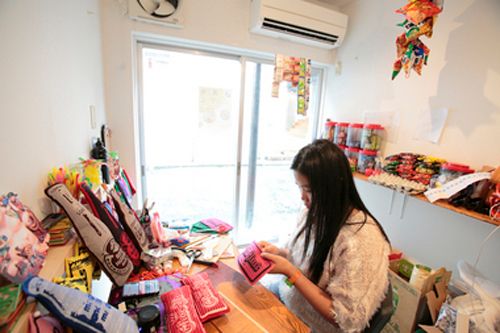 Each of us presented a project with the theme REVISIT and my project was to re-create our old sari-sari store which we closed in 2004, when my grandmother (Aling Nene) died.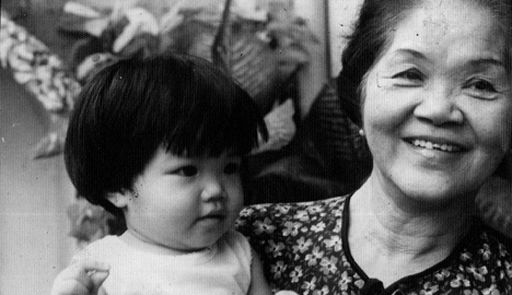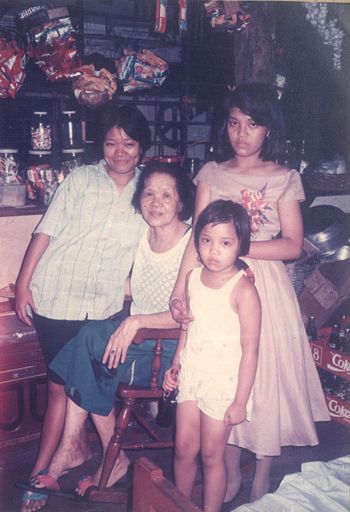 Instead of people "buying" from the store I proposed to do barter trade or what they call in Japanese butsu butsu koka. Where the people in the community can get the tinda from my store in exchange of random objects that they carry with them.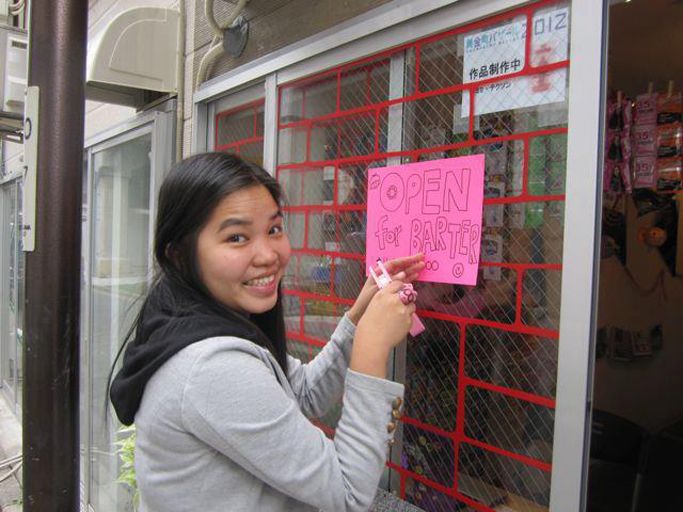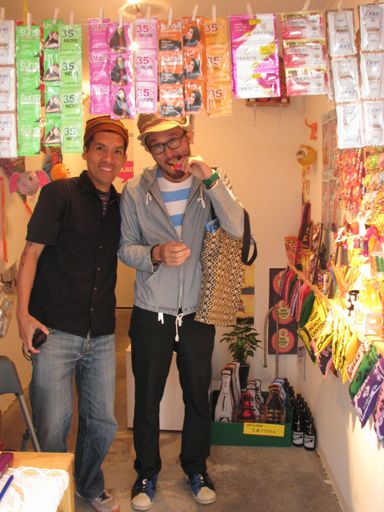 All the objects that I got from the barter, I brought home to Manila for another project. It was my friend Jong who mentioned that my project is like a cross-polination between cultures.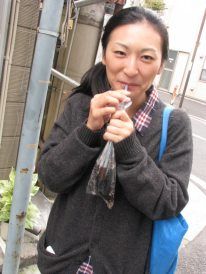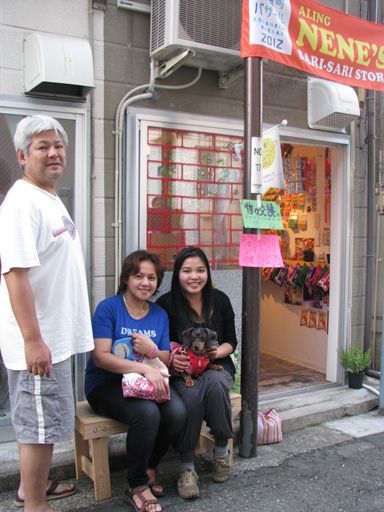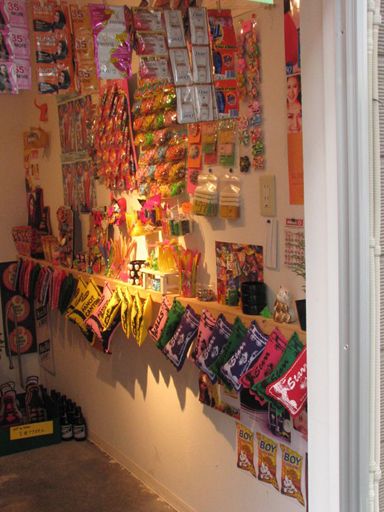 Kids were always coming in my store, curious of the various colors and objects that they see. I also met a lot of Filipinas who just happen to pass by inquire if they can buy stuff from the store. Every time I meet a Filipina, I give them chocnut or polvoron just to share a taste of home.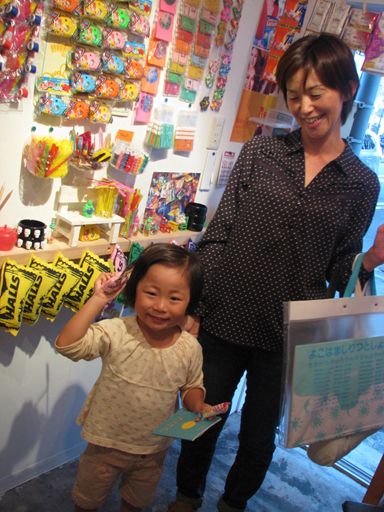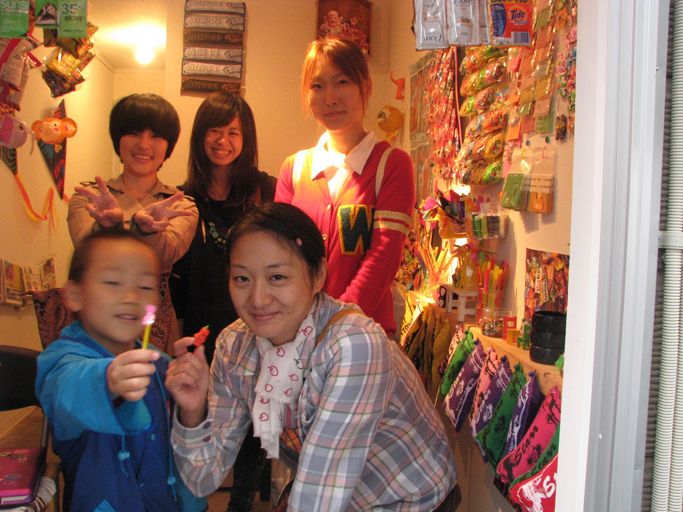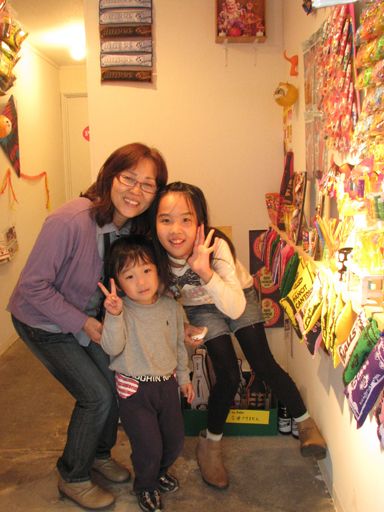 Another fun thing about the experience was discovering the unique places in Japan, visiting museums and galleries, meeting new friends, trying out different drinks and enjoying that each waking hour I had while I was there was for art and not work (not that I don't love my day job, hehe!).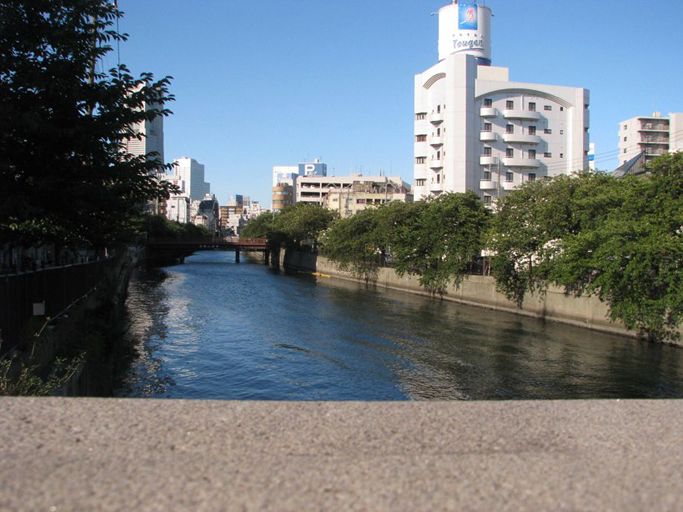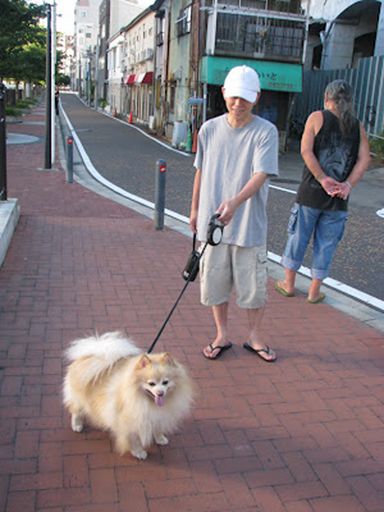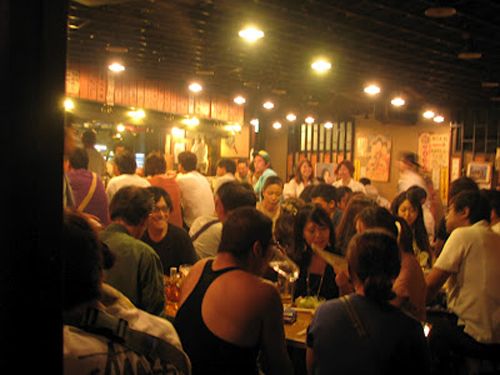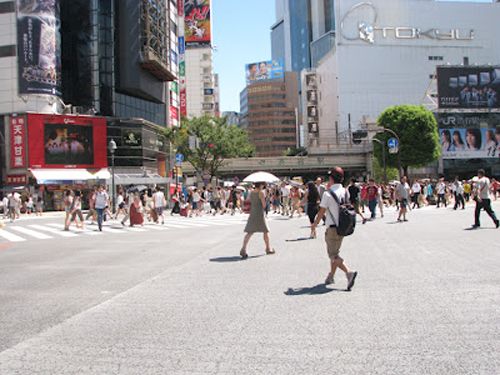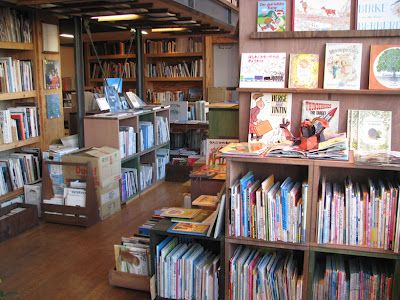 A Japanese artist, Hiroshi Fuji, who also uses toys for his art shared with me some of his materials, it was a good thing he just concluded and exhibition at 3331 Art Chiyoda in Akihabara and it was where I got some toys.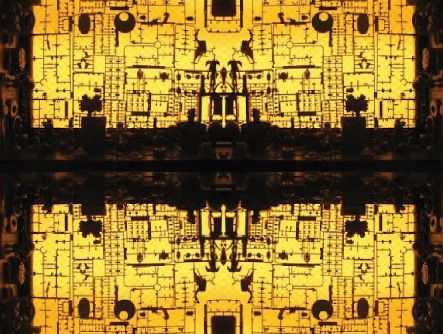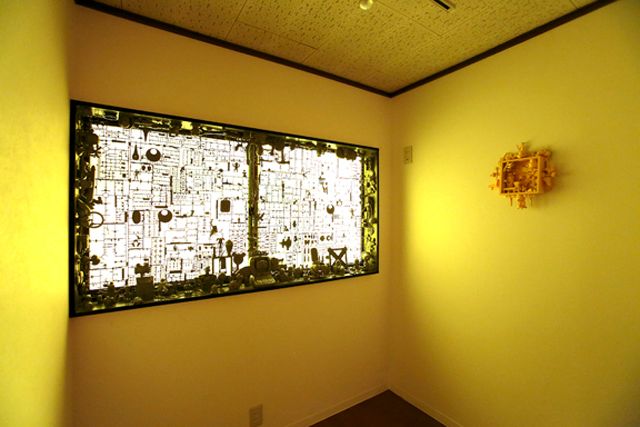 The second floor of my studio was empty, so I decided to create an installation by the window where the sun goes through every morning. Koganecho means gold also in Japanese, and I wanted to reflect that in my work. I filled the window with objects that will remind them of their golden memories.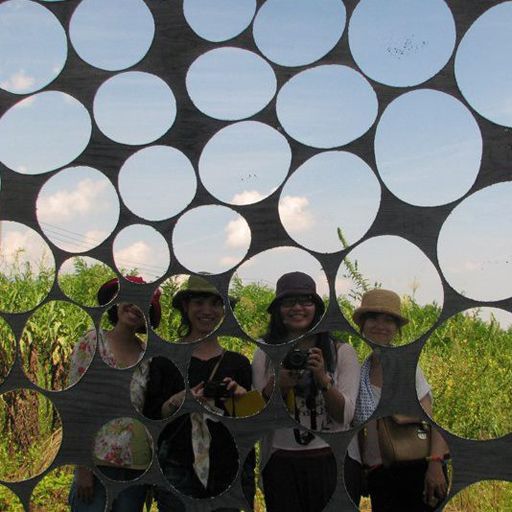 And now that I revisit the experience, I also have the same golden feelings about Koganecho.
About Mimi Tecson
Mimi Tecson's art focuses on the usage of various objects as a means of recollecting and representing memories. A strong emotional connection to objects and its sentimentality provide the foundation for her work. Tecson's visual language encompasses both contemporary and traditional techniques with strong leaning towards arts and crafts; her process of composing found objects mirrors the reconstruction and revisualization of memories and experiences. The bricolage (the construction or creation of a work from a diverse range of things which happen to be available) style in her work is applied to her interpretation of the diverse facets of human emotions, sense of history and empowerment. Tecson often parallels this theme with her interest in popular culture, does giving her work a sense of connection between her past and the present. Tecson earned her Bachelor of Fine Arts degree at the College of the Holy Spirit and has held various group exhibitions in Singapore, Korea and Japan.