Jenifer K Wofford's Artist-In-Residence studio at KINOKINO, Sandes Norway
It's a little ironic to be sharing some studio photos with you, as I haven't had a regular, usable studio in over four years now. While certainly, I've still made work, it's either been in rather ad hoc work environments centered around kitchen tables or borrowed space, depending on where I've been living, or it's been on-site projects, or it's been work that only required a laptop and an internet connection. Not counting the laptop or site-specific works, I've still had eight workspaces in four years. Given that I'd come up with some decent work-arounds for my lack of a traditional, consistent studio, I'd almost forgotten what I was missing.
From mid-September to early November of this year, however, I was given a fantastic studio in Sandes Norway while I was Artist-In-Residence at KinoKino. Finally having a large amount of space to actually work bigger, to pin drawings up and step back to take a look, to have piles of messy things and still have room away from the clutter has been truly wonderful. The catch, however, has been that I could only bring limited supplies (and one size of paper) here, and Norway's been far too expensive to purchase the larger materials I would have preferred to work with. Still, it's certainly been phenomenal to expand my ideas and visions, and it's definitely making me consider looking for a better, more regular studio once I settle down a bit. (If such a thing is possible.)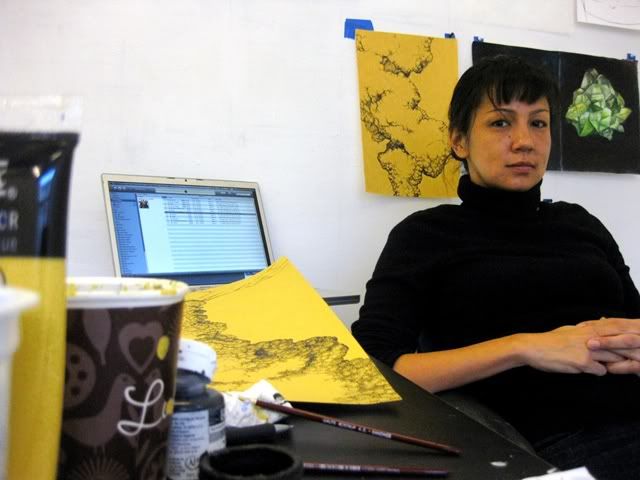 Wofford in her temporary studio in Norway, courtesy of KinoKino.
 


The entrance to KinoKino: the studio is part of a complex of other artists' studios called Stasjon K, which is on the other side of this building.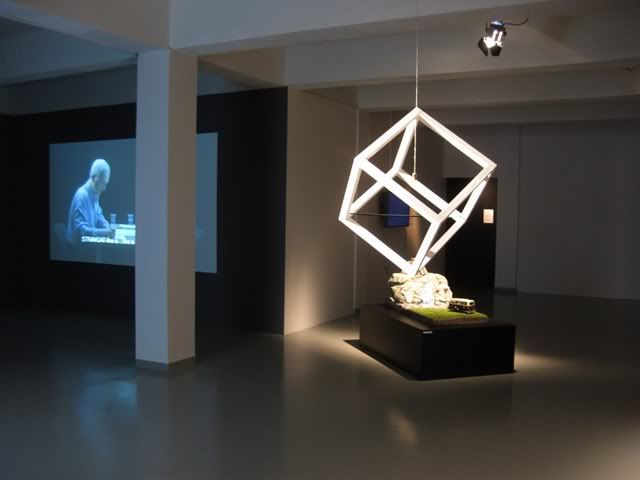 KinoKino's gallery and screening rooms show a great mix of contemporary art, new media works, and film.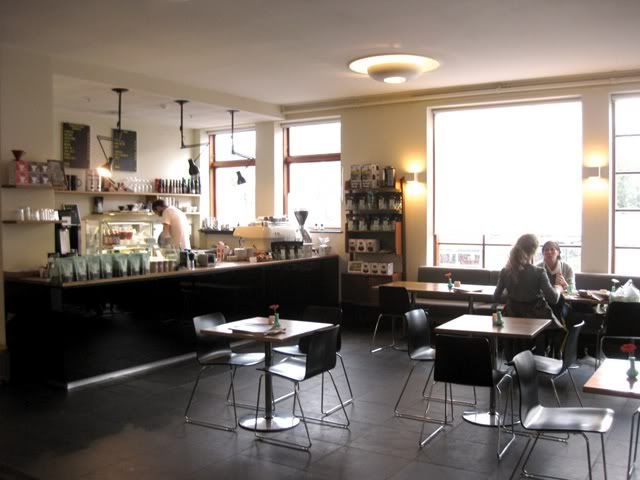 KinoKino's cafe serves the best coffee in Norway. Truly amazing. I come here for my afternoon treat almost every day.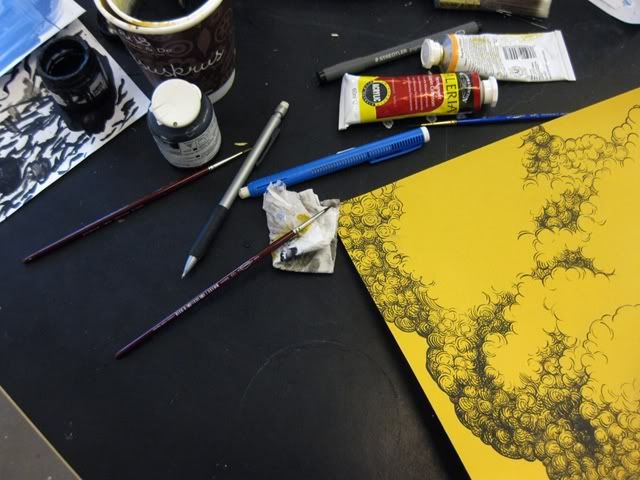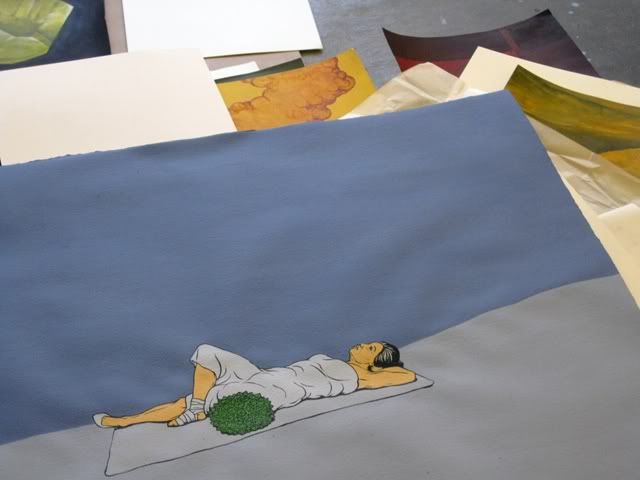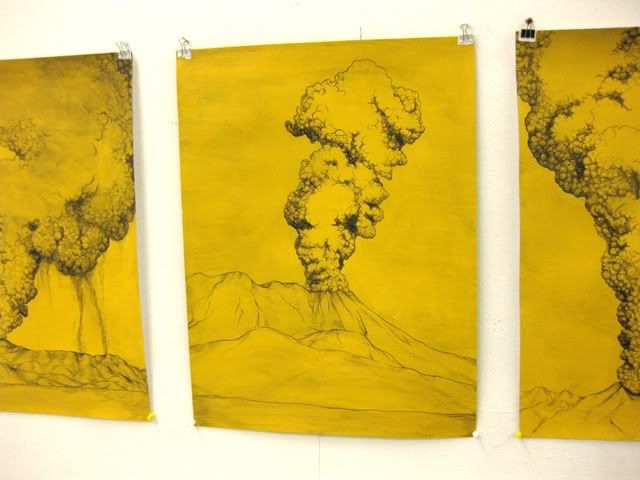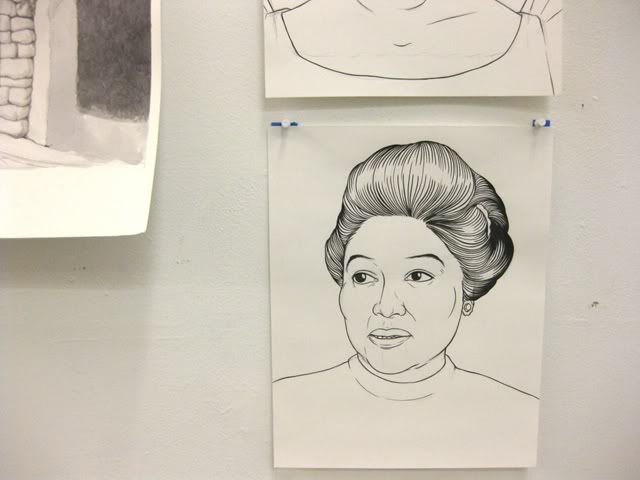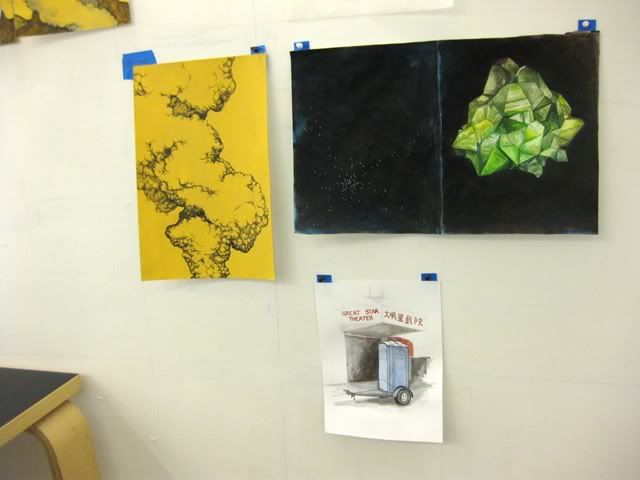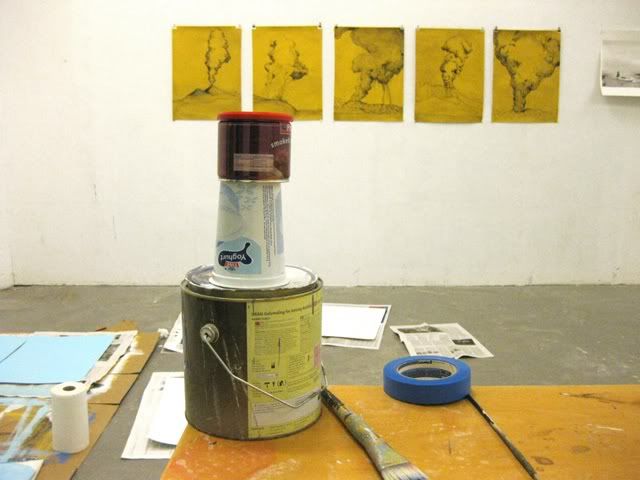 Details of studio: in-progress works, and messy piles of this and that.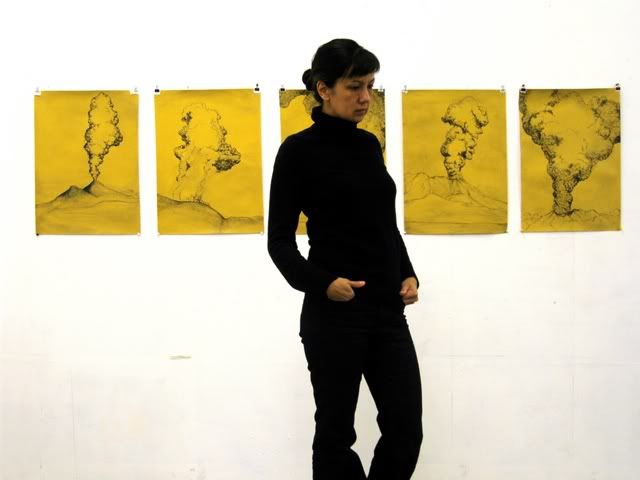 Black turtlenecks are what all serious artists must wear while working. FYI.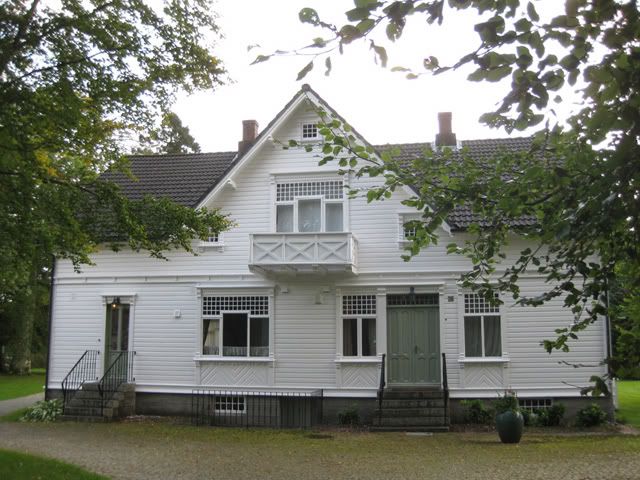 As part of the residency arrangement, I lived in an apartment in this building in the local park. The apartment takes about about 1/4 of the building, and the rest is used for occasional public functions. It was about a 15 minute walk to/from the studio.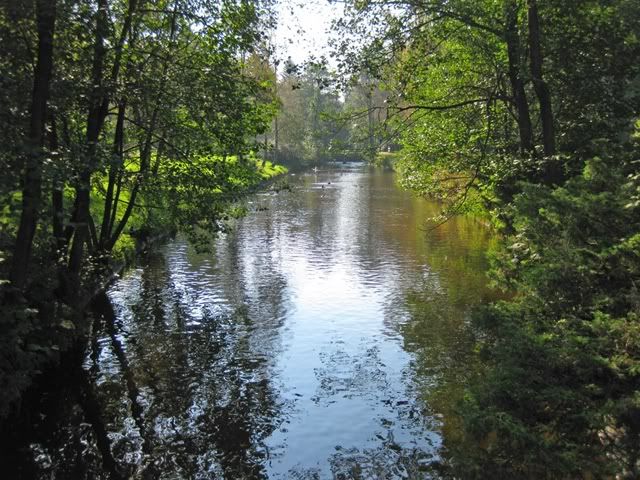 The stream that runs through the park where I've been living.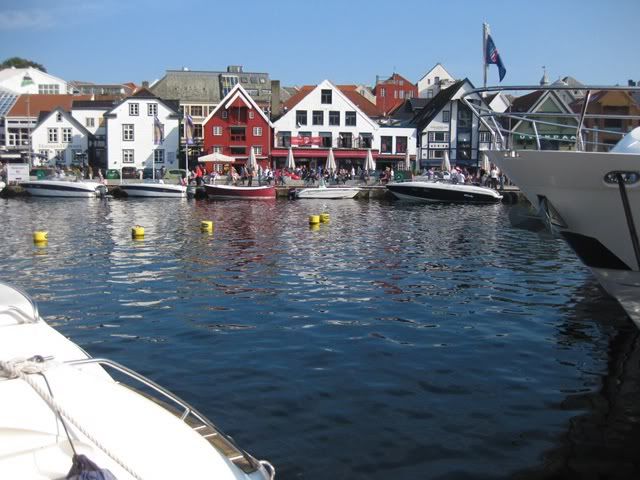 The city of Stavanger is a quick 15 minute train ride from Sandnes. This is its harbour.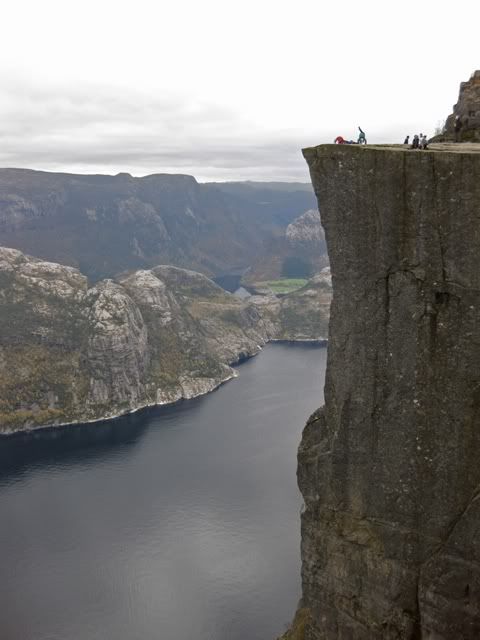 Preikestolen (Pulpit Rock) is an extraordinary place: this cliff overlooks a massive, beautiful fjord. To get here from Sandnes, I took a train, a ferry, a bus and a taxi to the base (about 2 hours' travel), and then hiked another 2 hours up to the cliff. Absolutely wonderful, and incredibly inspiring.
About Jenifer K Wofford
Jenifer K Wofford is an artist and educator based in the San Francisco Bay Area. She was born in San Francisco and raised in Hong Kong, the United Arab Emirates, and Malaysia. She received her BFA from the San Francisco Art Institute, and her MFA from UC Berkeley. Her work has been exhibited in the Bay Area at the Berkeley Art Museum, Yerba Buena Center for the Arts, Southern Exposure, Richmond Art Center, and Kearny Street Workshop, nationally at New Image Art (Los Angeles), Nora Eccles Harrison Museum (Salt Lake City), thirtynine hotel (Honolulu), and internationally at Manila Contemporary (Philippines), Galerie Blanche (France), and Osage Gallery Kwun Tong (Hong Kong).
She is also 1/3 of the manic, brilliant, highly delusional artist trio Mail Order Brides/M.O.B. They have collaborated on a variety of shenanigans nationally and internationally for venues including the DeYoung Museum, Lizabeth Oliveria Gallery, Yerba Buena Center for the Arts, Green Papaya Art Projects, the National Asian American Film Festival, The San Francisco Gay and Lesbian Film Festival, and the McColl Center for Visual Art.
Wofford's awards include the Eureka Fellowship, the Murphy Fellowship, and grants from the Art Matters Foundation, UCIRA, and the Pacific Rim Research Program. She has also undertaken artist residencies at The Living Room, Philippines, Sølyst Artist in Residence Center, Denmark, and Centro Studi Ligure, Italy. Wofford was also honored with a 2007 "Goldie" (Guardian Local Discovery) Award from the San Francisco Bay Guardian.